Suspended System Black Ceiling Grid
Product Detail
Product Tags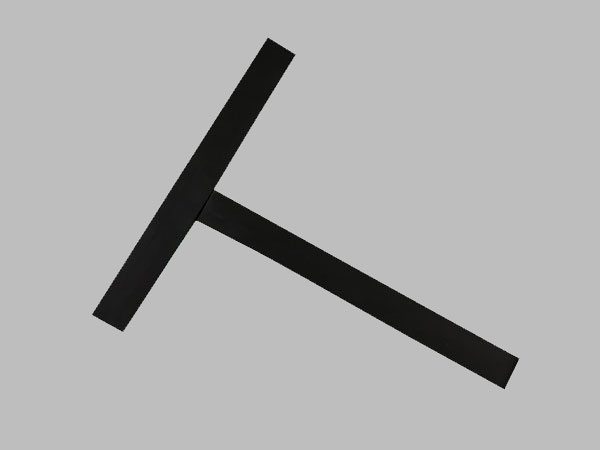 The ceiling grid is made of cold-rolled continuous hot-dip galvanized steel strip and paint-coated steel strip as raw materials, through the cold bending process, composite rolling into a reasonable "T" shaped section structure thin-walled section.
The overall plane effect of the ceiling grid is good, the lines are simple, and the appearance is generous. It is safe, sturdy and beautiful, suitable for all kinds of mineral wool ceilings, aluminum square ceilings, calcium silicate boards and other supporting constructions.
It has the advantages of light weight, high strength, waterproof, fireproof, shockproof, sound insulation, sound absorption, etc. It also has the advantages of short construction period and simple construction. It is a new type of ceiling decoration material.
We select hot-dip galvanized sheet as the raw material, with strong coating adhesion, uniform material thickness, high strength, good rigidity, high precision and easy installation. Strong bearing capacity, no deformation or breakage. It is durable, adopts an economical assembly structure to facilitate assembly and disassembly and has a beautiful and generous appearance.
1. It is very similar to the aluminum alloy keel in appearance, and it is also a commonly used material on the ceiling. Its function is the same as that of the aluminum alloy keel. It is also used for aesthetics and plays a supporting role. It is matched with calcium silicate board and mineral wool board.
2. The keel is moisture-proof, anti-corrosive and anti-fading from the durability.
3. The precision of the product is very high; the connection is very tight so that carrying capacity of the ceiling grid is strong.
4. The installation method is convenient, saving much time for installation, and reducing the labor cost for the household owner.
Application :
In recent years, it has been widely used in hotels, terminal buildings, passenger stations, stations, theaters, shopping malls, factories, office buildings, renovation of old buildings, interior decoration, ceilings and other places.
---
Previous:
Suspended System FUT Ceiling Grid
Next:
Rock Wool Ceiling Panel
---
Write your message here and send it to us